20/WHITE/MALE/RAD
by WS-Test-Student on November 15, 2007
Posted in: Uncategorized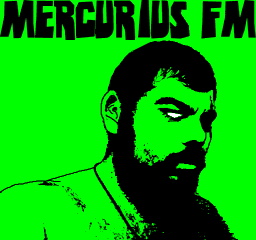 i've been wanting to write this post for awhile now but alas, life sometimes gets in the way of the internet. but anywho,
Mercurius FM
= EPIC. like no joke. this guy is from phoenix, AZ and according to his
myspace
he is 20/WHITE/MALE/RAD (not necessarily in that order). I know i've thrown
epic
around a lot this year, but i can objectively say now that Mercurius FM is thoroughly homeric. He's not just another white kid that figured out traktor, this guy has an an amazing ear and an original sound and he is remixing everything…..
and he has a delicious new EP out….
but you're going to have to buy this one on your own. get it on his
myspace
page. now.
p.s. also head over to the myspace page to hear his epic and yet to released remix of New Jack