Tunezday!…aka New Music Tuesday!
by Diane Martin on March 6, 2012
Posted in: Uncategorized
INDIE ROCK: Andrew Bird, one of the more familiar names in the indie-music scene, returns this week with his seventh solo album, Break It Yourself.  Dedicated Andrew Bird fans will be quick to point out the album's quieter feel compared to his previous releases; however, the subtlety of Break It Yourself cannot be mistaken for simplicity or brushed off after one listen.  If you listen carefully, the complexity and experimental flare that marked his previous work is still very much present behind the catchier choruses and country-folk guitar. Each song stands as a testament to Bird's amazing musicianship, including his trademark whistling melodies.  Give this album a couple of listens on NPR's First Listen and you will be sure to find the beauty and familiar elements in Andrew Bird's newest sound.
ELECTRONIC: In a time when ethereal synths seem to be taking over, Julia Holter manages to take the common elements of a popular sound and create something completely unique in her second full-length album, Ekstasis.  Holter blends electronic music, experimental modal melodies, and classical musicianship into one incredibly mysterious and intriguing sound.  Instead of droning out into the background, Holter's ambient pop sound draws the listener in with an overwhelming desire to focus on every layered element, only to realize the inevitable inability to do so.  Ekstasis is already being heralded as one of the best new releases of the year, so check it out now!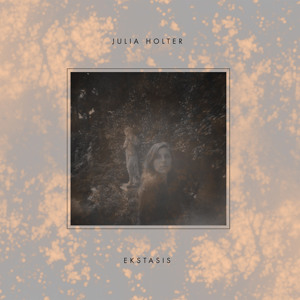 FOLK: If you are looking for a more familiar, accessible sound, the folk trio Bowerbirds is releasing their third LP, The Clearing, this week.  The Clearing totes a more classically folk sound with beautifully strummed guitars and strings, dynamic percussion, and perfectly complementing male and female vocals from all three members: Philip Moore, Beth Tacular and Mark Paulson.  The album was recorded partly in a cabin in North Carolina and partly in Bon Iver's Wisonsin studio, and the intimate woodsy atmosphere clearly permeates into the sound of each song.  In this case, a familiar sound is more than welcome in this gorgeous album.
Stream a few more of this week's best new releases here:
One Response to "Tunezday!…aka New Music Tuesday!"